Generac is announcing a safety recall of certain GP15000 and GPl7500 portable generators. This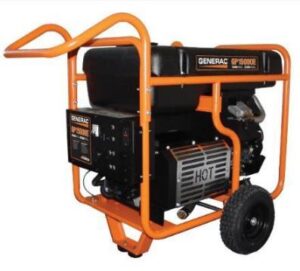 recall is being undertaken in cooperation with the U.S. Consumer Product Safety Commission and Health Canada.
None of these moidels have been sold by Little Sparkie Electric, but some of our customers may own them.
The recall is being conducted to address a risk that the units may not vent adequately from the rollover valve. causing the gas tank to build excess pressure and expel fuel when opened, posing fire and burn hazards to customers. The affected model numbers are G0057341,G0057342, G0057351, G0057352, 005734R1, 005731R2, 005735R1, and 005735R2.
Generac will be offering customers a free repair kit to install a new rollover valve.