Installing a generator or making sure your existing generator is operating at peak efficiancy is especially important as we approach September.
Although it has been a relatively slow start to hurricane season, with no major storms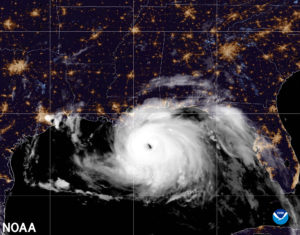 developing in the Atlantic, this is not unusual and we therefore cannot afford to let our guard down," said FEMA Administrator Deanne Criswell. "This is especially important as we enter peak hurricane season —the next Ida or Sandy could still be lying in wait," added Criswell,
"We're just getting into the peak months of August through October for hurricane development, and we anticipate that more storms are on the way," said NOAA Administrator Rick Spinrad, Ph.D.
For the 2022 hurricane season, NOAA is forecasting a likely range of 14 to 20 named storms (winds of 39 mph or higher), of which 6 to 10 could become hurricanes (winds of 74 mph or higher), including 3 to 5 major hurricanes (category 3, 4 or 5; with winds of 111 mph or higher). NOAA provides these ranges with a 70% confidence.
Thousands of Dollars in Costs
The cost of an extended power outage could cost thousands of dollars in spoiled food, frozen or burst pipes or flooded, moldy interiors and basements. Businesses could suffer even greater losses. Grocery stores, restaurants and other places that offer food will face the loss of their inventory. Electrical equipment can be damaged when power is lost and comes back if companies haven't prevented electrical surges.
According to NOAA, the increased activity anticipated this hurricane season is attributed to several climate factors, including the ongoing La Niña that is likely to persist throughout the hurricane season, warmer-than-average sea surface temperatures in the Atlantic Ocean and Caribbean Sea, weaker tropical Atlantic trade winds and an enhanced west African monsoon. An enhanced west African monsoon supports stronger African Easterly Waves, which seed many of the strongest and longest lived hurricanes during most seasons. The way in which climate change impacts the strength and frequency of tropical cyclones is a continuous area of study for NOAA scientists.
"Communities and families should prepare now for the remainder of what is still expected to be an active hurricane season," said Ken Graham, director of the National Weather Service. "Ensure that you are ready to take action if a hurricane threatens your area by developing an evacuation plan and gathering hurricane supplies now, before a storm is bearing down on your community," he added.
Need a new generator or is it time for your generator to be serviced?  Call us or fill out the Contact Us form on our website.  We're the experts in Generac Generators!