Neither a volatile economy nor a pandemic has hampered the growth of Little Sparkie Electric,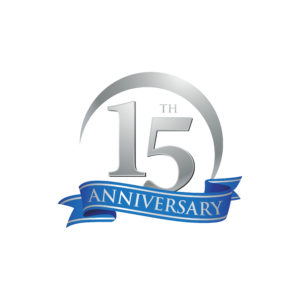 LLC. Catherine Nazarene, managing member and a working licensed Maryland and Virginia Master Electrician, has built her successful business by focusing on hard work, excellent service, and diversifying her service offerings.
Although she launched her Mt. Airy-based business on January 1, 2007 as the Great Recession was hitting, her first paying job came just two days later.  The business has steadily grown ever since, and this past year Little Sparkie Electric was again among the Top Five Finalists in the Frederick News Post's "Best of the Best" contest in the Electricians category.
Nazarene's husband, John, also works in the business; they also employ a secretary/bookkeeper, Carla McRorie, a part-time electrician, Vic Weinberg, and a generator maintenance technician, Stewart Lentz.
Growth and Change through the Years
Nazarene also credits membership in the Frederick County Chamber of Commerce and other business associations for helping to grow the business. "We really value the resources and referrals the members provide to one another, and we believe association membership has been a key part of our growth these past 15 years. As the saying goes 'a rising tide lifts all boats.' The numerous networking opportunities mean that everybody wins and that is how I like to do life! I like also to have resources to refer to customers and others who need referrals for just about anything. The more I know about what other businesses do, the better I can help those who come to me."
Little Sparkie Electric works with commercial and industrial businesses, farms, churches and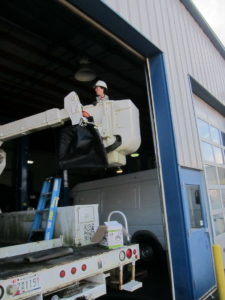 other houses of worship, and residential customers, on a wide variety of projects, and serves customers in Frederick, Carroll, Howard, and Montgomery Counties, along with those in Western and Southern Maryland, Pennsylvania, Virginia, and West Virginia.
"We offer a full range of electrical and backup power services, but I love challenging situations, where we play detective as we track down and correct electrical issues, ask and answer questions, suggest and implement solutions," noted Nazarene.
One of her long-time customers, Chuck Wade Sod Farm, testified to her skills: 
"The largest project Catherine did for us at the Chuck Wade Sod Farm was lighting and an exterior fan for a new outdoor patio project. To do the project, she needed to run the conduit through the basement foundation to the patio," explained Kris Wade.
"It was a complicated job – it took a lot of endurance, and it took her two or three days – but she accomplished the job. Catherine doesn't care about the difficulty factor – she'll tackle any job and do it properly.
"And she's always prompt, which you can't say about all contractors," Wade added.
Installing and servicing Generac generators has also been an area of steady growth through the years. "Many electricians don't work on generators, and many generators are not installed by electrical contractors," explained Nazarene. "Generators are as mechanical as they are electrical. They're often likened to cars or trucks without wheels," she added.
Nazarene recently took courses to renew her Generac Commercial Level II technician certification, which means the business is factory authorized to sell, install and service large commercial generators and residential systems that have a rating up to 150 kW.
Another change the business has seen in the last 15 years is an increase in regulations. "We're in the sixth National Electrical Code cycle since we started in the business!" said Nazarene. There are many reasons for the proliferation of regulations,  most of which are about safety, the main focus of the NEC. Alternative energy is a big one. "Articles in the Code now take into consideration solar and wind power, energy storage and fuel cells, and specialized batteries for electric vehicles. We've installed charging stations and wired solar photovoltaic, aka PV, installations as well.  In fact, we are installing a lot more electric vehicle (EV) chargers than ever before," she noted.
Other changes in the past five years include:
LED lighting for productivity at work, in healthcare and assisted-living settings, and for virus and bacteria control.
Since the virus panic hit in March 2020, we have seen an increase in home-office projects, residential remodeling projects, and service work of all types. Commercial work has been making a comeback though, as new businesses are born and existing ones recover.
Supply chain disruptions are no secret to anyone, they have been and continue to be a challenge to us, but we rise to meet them as we do any other challenge.
We feel very blessed to have so many wonderful customers who put their trust in us and our skills. We concentrate as always on improving those skills, keeping up with the latest tools and materials which are constantly evolving, and above all we continue to listen to our customers and offer solutions to their needs. In the years to come, I only see the human factor increasing as technology continues to develop.
We don't really leverage technology, we leave that to the larger contracting firms. Instead, we focus on face-to-face contact, listening to our customers (!), and human interaction – when all is said and done, technology has its place, but we deal with people, and all of our customers are just that, PEOPLE. I have a strong feeling that they appreciate our sincere interest in them as human beings and our responsiveness to their questions and concerns. We love what we do, have fun on the job, and our customers often remark on this to us.
I've never stopped being optimistic about our future and have no fears at all. We will be able to meet whatever the economy and fate in general throws our way. Hard work and faith in God will carry us as we carry ourselves.