Homes and businesses today rely on integrating technology, including phones, TVs, data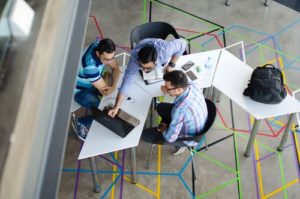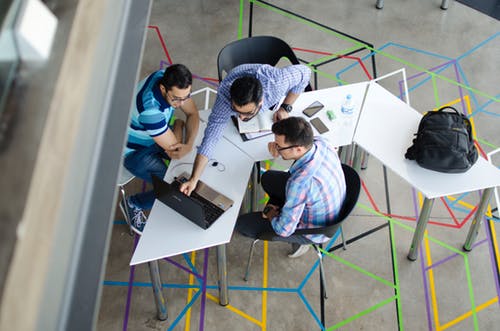 cabling, and electrical wiring.  In spite of what you may read online, a certified electrician is the best person to design and install a comprehensive system that will meet all of your needs.
We can step in upfront to assist with the initial design for your business, a tenant build-out, or your home. We can also fit a wiring system into an existing home or business.
An interesting recent project we did for a telescope observatory in Mt. Airy included running a 30-amp feeder out to a subpanel that we installed in the observatory and installing receptacle circuits in the dome according to the builder's requirements. We also installed a second conduit for a Cat5e data communications wiring and installed jacks in the dome for the computer hookup.
"When I managed the Regus Business Center in Frederick I had a customer that needed a remote TV set-up with special electrical connections in his office.
 "I immediately recommended Little Sparkie Electric because I needed someone I could trust. It was a complex job that also required making connections to electrical boxes in other parts of the building and coordinating with the building manager.
"Catherine knew what she was doing – I didn't have to worry about anything – she did a wonderful job for my client."
— Jean Wright, former General Manager, Regus Business Centers
Our services include:
New construction, tenant fit-outs, remodeling, additions, basement finishing, bathrooms, kitchens – you name it!
Troubleshooting and repairs
Air conditioning/appliance circuits
Additional receptacles
Backup generators – installation, maintenance, and repair
Baseboard heaters
Basement wiring
Bathroom exhaust fans
Boiler circuits
Breaker replacements
Ceiling fans
Home theater systems
Move existing telephone jacks
Install new telephone or data jacks
Assist with television cabling services, such as cable TV or satellite service
Electric vehicle chargers
GFCI outlet replacement
Indoor residential and commercial lighting
Occupancy and motion sensors/lighting controls
Outdoor residential, commercial and parking lot lighting
Let us know if we can assist you with any of your home or commercial electrical projects! [email protected] or 301-606-5181.