Before long, furnaces will be turned off, and air conditioners will be cranked up.  Here in the Mid-Atlantic region, with its long history, many homes and businesses have been around for years. Because they were built before central air was available, they rely on window air conditioners.  Window air conditioning units can actually be the most cost-effective and efficient way to cool down a space, without cooling the entire building.
AC Size and Requirements
The size and electrical requirements of a window AC unit are the most important factors in determining whether it will need a dedicated circuit.   Some units are 110/120 volts, but most of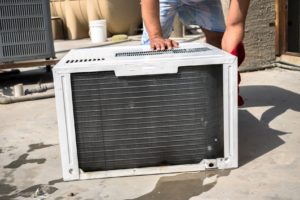 those that I run circuits for are 240 volts, which does require a special receptacle.
A note here – when installing a special circuit, HVAC contractors and electricians should work as a team.  The electrical specifications from the unit's "spec sheet" should be shared between them, as communication is paramount.
How Large is Your Space?
The size of the room being cooled is another factor and includes not only the square footage but the ceiling height.  Double-height ceilings are a relatively recent phenomenon, and I've found that homes and businesses with high ceilings almost always have central climate control.
Consider Other Appliances
AC units require a lot of power, so they should not share a circuit with other appliances or other loads and equipment.  Refrigerators, computers, washing machines and water heaters are examples of power-hungry appliances.
What Can Happen if I Don't Have a Needed Dedicated Circuit for Your AC Unit?
Failing to consider all the above factors can cause several problems:
First, circuits can overload.  A circuit is a loop through which electrical current flows to power electrical devices and equipment.  Different circuits are built to supply varying amounts of electric current, based on the devices that will use the circuit.
When something is connected to a circuit that requires more electricity than the circuit can supply, the circuit overloads, which causes the breaker for that circuit to trip, and everything on that circuit will shut down.
Also, watch for overfusing, which means that the circuit wiring is too small for the rating of the breaker protecting the circuit. For example, 14-gauge wire in a circuit should not be protected by any fuse or breaker rated higher than 15 amps. An overloaded circuit may not trip if it is over fused.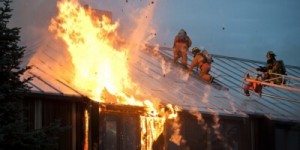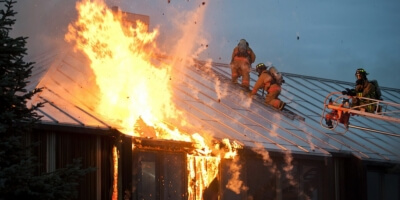 A break in a hot wire can cause a series arc, which will not trip a standard circuit breaker or blow an old-style screw shell fuse, but it can cause a fire.
Finally, don't plug your AC unit into an extension cord.  An undersized extension cord can cause overheating of the cord, which is a fire hazard. A bad connection between the appliance plug and the cord, and/or between the cord and the receptacle it is plugged into, could also be a fire hazard. Extension cords are not recommended except as a very temporary fix until a new circuit can be installed.
If you have questions about your AC unit, please use our Contact Us to give us a shout!