Ever wonder about our service charges and if they are worth it?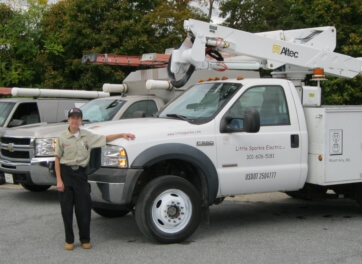 When we arrive at your door, we've already incurred a number of costs just to get us, our service truck, and our equipment there.
Think of this analogy:  Without years of expensive medical training and experience, your doctor couldn't make a diagnosis and prescribe treatments.  As a patient, you pay for this expertise, plus a share of the clinic's overhead, which includes on-going training, staff, equipment, office space and other operating costs.
Little Sparkie Electric's charges involve similar inputs. As a licensed electrical contractor, we've had extensive training and more than a decade of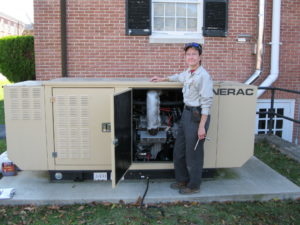 experience.  Catherine Nazarene, Managing Member, is also a Generac factory trained Commercial Level II Certified technician, and attends on-going training sessions.
We also have equipment, staff, travel time and other overhead expenses. The bottom line is that even a service call that only results in a diagnosis and estimate for resolving the problem(s) warrants a service charge for our professional, experienced recommendation. You're not only paying for what we do, but also for what we know!
We appreciate recommendations!
If you would like to recommend us to your friends or colleagues, please take a minute to write a review on Facebook or Google:
https://www.facebook.com/LittleSparkieElectric/
Google: http://bit.ly/LittleSparkieReviews
Thank you!