It's early June, but we've already seen our share of summer storms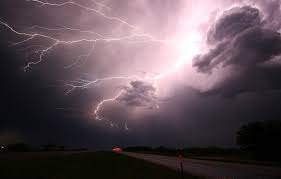 – even a tornado!
With storms come power outages for homes and businesses.  Think melted ice cream and downed computer systems, to mention a few of the inconveniences and lost business that can result!
Power outages often last for hours, – even days – and they can be costly if you're not prepared. But it's not just stormy weather that can turn the power off.  Curious critters, vehicle accidents, human error and utility failures also can trigger blackouts.
That's why many of our commercial, industrial and residential customers have purchased automatic standby and portable generators from Little Sparkie Electric.
Standby generators start automatically when the power goes out, and run chiefly on propane or natural gas. Some units, usually commercial or industrial generators, run on diesel, and some are set up for more than one type of fuel. Portable generators typically run on gasoline and need to be operated at a safe distance from any structure.
It's helpful to research generators before you urgently need one, so here are some thoughts, courtesy of Lowes:
Homes
Power essential appliances and lights
Power occasional protection devices such as a sump pump
Power an entire home or most of a home
Provide backup power for short-term or occasional outages
Provide long-term backup power where weather systems can disrupt power for days or weeks, sometimes several times a year
Provide backup power for individuals who may have difficulty handling and operating a portable generator
Businesses
Power essential computers, networks and phones
Power an entire business
Provide temporary jobsite electricity for tools and lights
Provide backup power for refrigeration and security systems
Provide backup power for short-term or occasional outages
Little Sparkie Electric both installs and services Generac generators, including large commercial generators that have a rating up to 150 kW. Catherine Nazarene, Managing Member, is a Generac factory trained Commercial Level II Certified technician.  Additionally, we install and wire manual transfer switches for portable generators.
If you're interested in a generator for your home or business, call us at 301-606-5181 or email [email protected].