The days are noticeably shorter, and we're seeing cool, crisp weather. Along with the colorful foliage and cooler
season, it's good to check your home to make sure it's ready for winter.
Here are some smart fall safety tips to make now according to the safety experts at Underwriters Laboratories* and Safebee.
Before you turn your furnace on, check around it to make sure there's nothing flammable near it.  It's also a good idea to have your furnace inspected before winter. If you can, inspect it yourself to make sure the flame is blue, not yellow or orange which indicates possible contamination or clogging of the fuel inlet. Check the pipe from the furnace to the chimney to be sure it doesn't have rust spots and isn't disconnected at either end. If you have radiators, remove anything that's sitting on top of them before the heat comes on.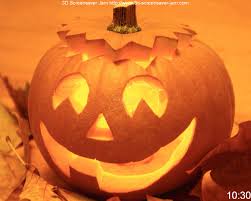 Dress kids in light-colored clothing to help drivers see them on their way home from after-school activities. On Halloween, make sure your kids can be seen. Give them a flashlight and glowstick, and if their costume is dark, add some reflective stickers or tape. High-visibility vests with reflective tape are also a good idea.
Change smoke detector batteries when you set your clocks back. Smoke alarms most often fail to sound an alarm because of missing, dead or disconnected batteries. Replace the batteries twice a year when you change the clocks (or whenever the alarm "chirps," indicating the battery is getting low). Also change the batteries in your CO detectors.
Remember also the Maryland state law, which may also be law in other states, that when you replace a smoke alarm you must replace it with a 10-year, sealed-battery type alarm. Combination smoke/CO alarms are also available, as are wireless devices that communicate with each other. These are useful if you have a combustion-type heat source, such as a propane heater. Check with your local fire department for further details.
Another fall safety tip is to practice your family fire escape plan before the weather gets too cold. Every family should have one, but just one in three American households do, according to the National Fire Protection Association. Having the plan is important, but it's just as critical to practice it by conducting a home fire drill at least twice a year. Frightened kids may be tempted to hide under the bed or in a closet during a fire unless you teach them exactly how to escape.
Use space heaters safely. Remember to keep combustibles "three feet from the heat" or "a meter from the heater." If you're using a fuel-powered heater, open a door or window slightly to allow fresh air to circulate. Remember to turn off your heater when you leave the house and before you go to bed.
Diathermic oil-filled radiator-type space heaters pose less of a fire threat than those with open elements, but care should still be taken when using them.
Add motion sensor outdoor lighting around dark areas. Lighting discourages intruders and protects against falls. Motion sensor lights are most important around doors and near steps.
Clean leaves out of your gutters every week in the fall. When you do, make sure you're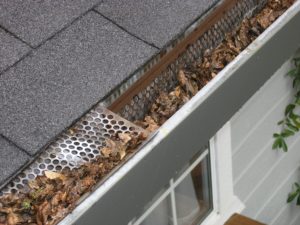 using the right ladder for the job and using it properly. More than 90,000 people get emergency room treatment for ladder-related injuries every year. If the gutters are hard to reach, install a leaf guard to keep most of the leaves out.
Be sure to test your step on a ladder before you commit your weight to it. Don't reach out past where it is comfortable or let go with both hands, and be sure the ladder is set on a firm and level surface.
Have your chimney inspected before you use your fireplace. If you use it every year, have the chimney cleaned annually to prevent a fire. If your chimney needs repair, don't try to do it yourself; this is a job for a professional.
Additionally, the Electrical Safety Foundation International recommends that you use only weatherproof electrical devices for outside activities. Protect outdoor electrical devices from moisture. Also, with the wet summer we had, make sure electrical equipment that has been wet is inspected and reconditioned by a certified repair dealer.
*Underwriters Laboratories, an organization that has been around for more than 100 years, is a world leader in product safety testing and certification.  https://www.ul.com/