With so many people working virtually, and kids getting their classes online, it is more important than ever for your business or home to have structured wiring.
Structured wiring refers to a whole-office or home network of audio, video, data, telephone, television, or security signals. Structured wiring begins with a structured networking panel (SNP), which accepts cables from outside providers and distributes the signals directly to each office, area, or room. These direct lines are called "home runs" and they ensure the strongest possible connection and signal to each of your electronic devices.
In spite of what you may read online, this is not a DIY project. Hire a reputable, licensed electrician to design and install a comprehensive system that will meet all your needs. Many businesses are remodeling to adjust to the distancing and other requirements brought about by the coronavirus.  We can assist with the initial design to retrofit your business or home during your remodel. We can also fit a wiring system into an existing business.
"When I managed the Regus Business Center in Frederick, I had a customer that needed a remote TV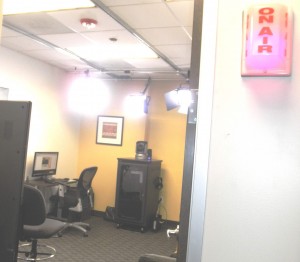 set-up with special electrical connections in his office.
"I immediately recommended Little Sparkie Electric because I needed someone I could trust. It was a complex job that also required making connections to electrical boxes in other parts of the building and coordinating with the building manager.
"Catherine knew what she was doing – I didn't have to worry about anything – she did a wonderful job for my client." — Jean Wright, former General Manager, Regus Business Centers