This isn't just the time of year when we eat more than usual, it's also when we have the most household accidents and fires, according to the Electrical Safety Foundation International, Inc. (ESFI).
With multiple strings of lights, electrical holiday decorations, candles and lots of cooking, it's easy to see why. To keep your holidays from going from merry to scary, remember these ESFI Holiday Safety Tips:
1. Keep decorations at least three feet away from heat sources – especially those with an open flame, like fireplaces and candles. And remember to blow out your candles when you go to sleep or even leave the room.
2. When decorating, don't run cords under rugs or furniture, out of windows, or across walkways and sidewalks.
3. If you have a natural Christmas tree, water it well to keep it fresh and safe.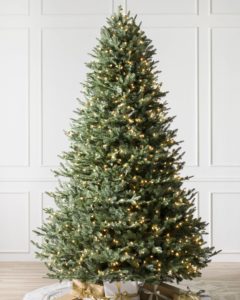 Real trees can dry up and turn into kindling in no time at all. Get rid of the tree after Christmas; dried out trees are a fire hazard and should not be left in the home or garage.
4. Always turn off your decorations when you leave home and when you're sleeping. Most deadly fires happen while people are asleep.
5. Don't overload electrical outlets. Overloaded electrical outlets and faulty wires are a common cause of holiday fires. Avoid overloading outlets and plug only one high-wattage into each outlet at a time.
6. Be mindful of how you are using electrical outlets. If you're using extension cords or adapters that add receptacles, consider having a qualified electrician add more outlets to your home. Extension cords are a common cause of home fires.
7. Only use electronics in dry areas. As tempting as it may be, don't decorate your aquarium with icicle lights!
8. Keep your phones and tablets on your nightstand. We all love falling asleep to the muffled crooning of Bing Crosby and Michael Bublé, but overheated electronics under pillows and blankets are dangerous.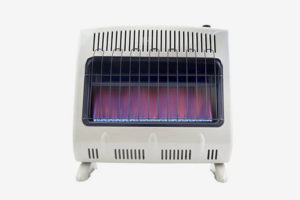 9. Invest in a heater with safety features such as automatic overheat protection, cool touch exterior, a self-regulating ceramic element or a tip-over safety switch that turns it off in the event of it being knocked on its side. Read manufacturer's instructions and any warning labels before first using it. Do not leave heaters unattended; turn them off before you go to sleep.
10. Inspect electrical decorations for damage before use. Cracked or damaged sockets, loose or bare wires, and loose connections may cause a serious shock or start a fire.
11. Keep batteries stored safely in their packaging and out of reach of anything that might try to eat them, like small children and pets. Eating a battery can be deadly.
Our best wishes for a safe and blessed holiday season,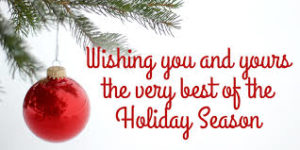 Catherine and John Nazarene