Catherine Nazarene, Little Sparkie's managing member and a working licensed Maryland and Virginia Master Electrician, recently passed the Generac Generator exam and is now recertified by Generac as a technician. She received her first technician certification in 2007.
At the training she did a lot of work on the new Protector Series QS gaseous generator line. These units power sensitive business technologies and appliances during power outages, in addition to the usual necessary lights and receptacles.
Generac's QS series offers benefits over other competitors. Engineered to run at only 1800 rpm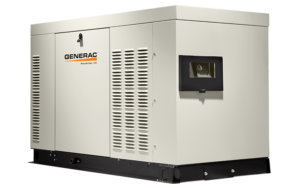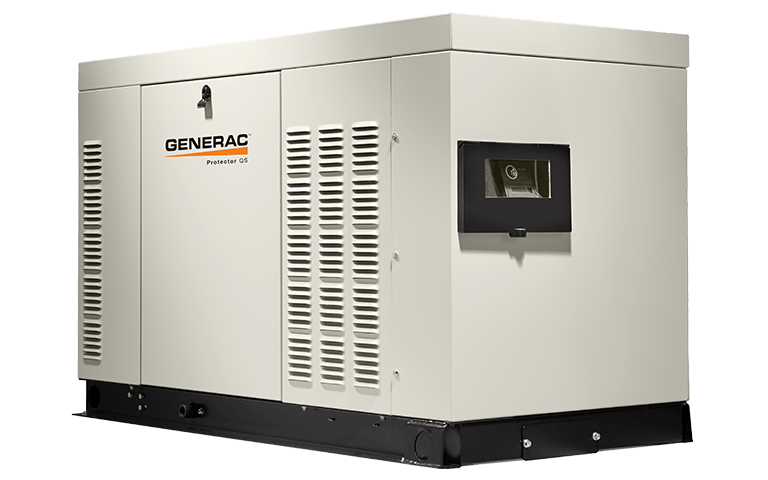 for substantially quieter performance, the Protector QS Series packs more power into a smaller footprint than some other models. They also have lower fuel consumption and longer engine and alternator life than other generators.
Weekly tests and remote monitoring
All of the Protector series backup generators run a weekly test to ensure the system is running properly. The Protector Series generator runs its self-test at a lower, quieter RPM, and can be programmed to run weekly, bi-weekly, or monthly.
This series also offers improved customer connection access, which helps to decrease installation costs. Generac also offers a cellular remote monitoring system that allows business owners to check the status of their generator from anywhere in the world, using a computer, tablet, or smartphone.
Automatic backup for large or custom homes and businesses
Looking to back up your entire home, or more items than usual? The Protector Series also has models for large or custom homes to power essential appliances and modern technologies during power outages, allowing homeowners and their families to continue living life comfortably and without interruption.  Businesses and their necessary operations are covered too.
Protector series generators are available in both single-phase and three-phase models, and while training for recertification as a technician, Catherine did quite a bit of work with Protector three-phase generators.
Three-phase generators work by producing three separate waves of AC power that operate in a sequence, ensuring that there is always a continuous flow of energy and that the power supplied tends to be steadier and more consistent as it may with single-phase generators. The type used depends on the application. Three-phase service is generally not available to residences in the USA. It is used in most commercial and industrial buildings. Three-phase power also allows the use of smaller motors and smaller wires to supply and utilize the same amount of energy.
For more information on our generator services, visit https://www.littlesparkie.com/generators.